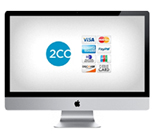 ...



....FOLLOW US ON FACEBOOK!





christian web hosting
christian resellers
christian webhosting
christian hosting
christian web hosting resellers
christian webhosting resellers
christian webmasters
christian businesses
christian domain registrars
christian hosting providers
dayton christian hosting
ohio hosting providers
ohio christian web hosting providers
flash websites
flash website builders
flash web page builders
flash hosting
sell christian web hosting
unlimited hosting
christian unlimited web hosting
unlimited christian webhosting
christian business web hosting
christian business webhosting
christian business hosting
free shopping carts
free blogs
trendy flash
trendy flash host
trendy flash hosting providers
christian email providers
christian email hosting
christian email hosting providers
dayton ohio christian web hosts
sell webspace
christian resellers program
christian flash
christian flash intros
cpanel hosting
christian cpanel hosts
christian hosts
christian web hosts
flash hosts
flash hosting providers
flash site builders
flash hosting sites
free flash site builders

christian web hostingchristian web hosting resellers christian web hosting resellers Easy Website editors point and click wesite builders dayton, oh web hosting, huber hts web hosting, ohio web hosting,



..............Personal Christian Web Hosting Plans are for inviduals who would simply like to
..............host a website with no Christian Web Hosting Reseller involvment or Company
..............Hosting Account. Personal Plans for Personal Missions!



All cPanels include

Trendy Website Builder . .
[Test Drive it!] ..[View Included Options! ]
CREATE FLASH WEBSITES!

| | | | | | |
| --- | --- | --- | --- | --- | --- |
| | | | | | |
| | Linux OS with cPanel Admin. | | | | |
| | Domains Allowed | 2 | 5 | 10 | |
| | Site Builder | | | | |
| | Addon Domains | 2 | 5 | 10 | |
| | Parked Domains | 2 | 5 | 10 | |
| | Sub-Domains | 2 | 5 | 10 | |
| | MS Frontpage Extensions | | | | |
| | 300+ One Click Script Installs | | | | |
| | FTP Accounts | 2 | 5 | 10 | |
| | | | | | |
| | MySQL Databases | UNLIMITED | UNLIMITED | UNLIMITED | |
| | CGI | | | | |
| | PHP | | | | |
| | Horde / Webmail / Squirrel | UNLIMITED | UNLIMITED | UNLIMITED | |
| | phpMyAdmin | | | | |
| | Hotlink Protection | | | | |
| | Trendy Website Builder BUILD FLASH SITES!!. | [TRENDY DEMO] . | .[VIEW OPTIONS!] | | |
| | Mailing Lists | | | | |
| | | | | | |

[top]
christian web hosting resellers, dayton, fairborn, xenia, beavercreek, trotwood, ohio web hosting, resellers