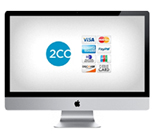 2CheckOut.com Inc. (Ohio, USA) is an authorized retailer for goods and services provided by Gabriel Web Hosting & Designs Hosting Warriors




...



....FOLLOW US ON FACEBOOK!




christian web hostingchristian web hosting resellers christian web hosting resellers Easy Website editors point and click wesite builders dayton, oh web hosting, huber hts web hosting, ohio web hosting,
....

....Why use us?

We have Clients who have hosted their websites with us for 10+ years


We have Clients that do not feel comfortable about using their credit card online. NOT a problem. For $2 more per plan, we can bill you at your home or business! To make these arrangements, contact us!



Gabriel Web Hosting and Designs is a Proud Member of the BBB?

We care about our Clients. 90% have been hosting with us for so long we have learned how much their site means to them. So much in fact that when they are late on their domain name renewals, or hosting payments, our banner of gratitude for their loyalty as a Client is, "we got your back". We'll continue the renewal and services and allow you to submit your payment late in the event you need more time. Is there a catch? Nope, no catch. Just let us know that you will be late! It's just that simple.



We understand that some website updates may be intimidating or stressful for a Client to do. Generally, what is stressful for a Client is easy for us! When updates are indeed extremely minimal...we won't charge for those! When there are multiple changes and updates we will charge fees. They are not competitive. Why? ...because they are actually much lower than what other providers charge.

Why use Gabriel Web Hosting and Designs?
....Because. We care.
christian
web
hosting
christian web hosting
christian resellers
christian webhosting
christian hosting
christian web hosting resellers
christian webhosting resellers
christian webmasters
cpanel hosting
christian cpanel hosts
christian hosts
christian web hosts
flash hosts
create a flash site

christian businesses
christian domain registrars
christian hosting providers
dayton christian hosting
ohio hosting providers
ohio christian web hosting providers
flash websites
flash website builders
flash hosting providers
flash site builders
flash hosting sites
free flash site builders
ohio hosting
ohio christian web hosting
christian hosting
hosting


flash web page builders
flash hosting
sell christian web hosting
unlimited hosting
christian unlimited web hosting
unlimited christian webhosting
christian business web hosting
christian business webhosting
christian business hosting
christian flash
christian flash intros

christian web hosting
christian
web
hosting
christian web
christian web hosting
free shopping carts
free blogs
trendy flash
trendy flash host
trendy flash hosting providers
christian email providers
christian email hosting
christian email hosting providers
dayton ohio christian web hosts
sell webspace
christian resellers program
christian web hosting
christian domain sellers
christian web designers
christian web masters
christian webmasters
ohio webmasters
ohio christian web masters

ohio christian web hosting providers
flash websites
flash website builders
flash hosting providers
flash site builders
flash hosting sites
christian resellers
christian webhosting
christian hosting
christian flash builders
flash builders
dayton ohio web masters
dayton ohio christian web
christian hosting resellers
ohio christian hosting resellers
dayton hosting resellers

[top]
christian web hosting resellers, dayton, fairborn, xenia, beavercreek, trotwood, ohio web hosting, resellers